New VirtualLab Fusion Product Family
Our product policy has undergone a complete change. We now differentiate between the optical modeling and design software VirtualLab Fusion as the platform, and additional packages, which can be combined to suit your needs.
Starting with a single licence of VirtualLab Fusion, there is no longer a distinction between Basic or Advanced. You can add different packages to your personal VirtualLab Fusion platform to enhance its functionalities. All packages work seamlessly together, facilitated by a common, intuitive and user-friendly interface.
Which package do you need to start your solution?
Our sales team help you to find the right combination of packages for your personal applications and requirements: sales (at) lighttrans.com.
Packages
A quick overview and initial understanding of our packages.
Grating Package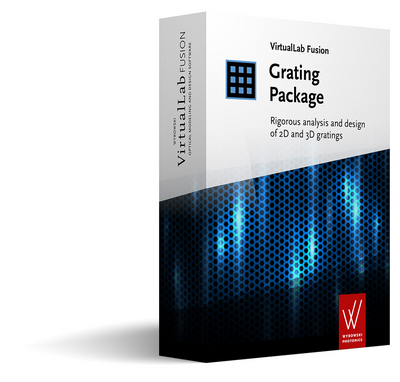 With VLF 2023.2, all VirtualLab Fusion Advanced features are now included in the Grating Package.

This includes:
Fourier Modal Method (FMM aka RCWA), which is a rigorous vectorial solver to analyze 1D and 2D periodic structures. This modeling technique is also used for grating components in VLF, as well as diffractive lenses.
Advanced simulation of micro lens arrays (MLA), including channel decomposition techniques
Diffractive Optics Package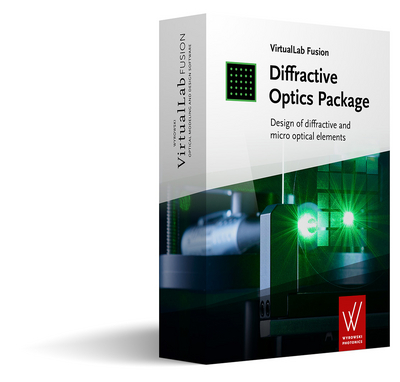 With VLF 2023.2 the Diffractive Optics Toolbox Silver is renamed to Diffractive Optics Package.
The Diffractive Optics Package provides the iterative Fourier transform algorithm (IFTA) for designing beam splitters and diffusers.
Flat Lens Package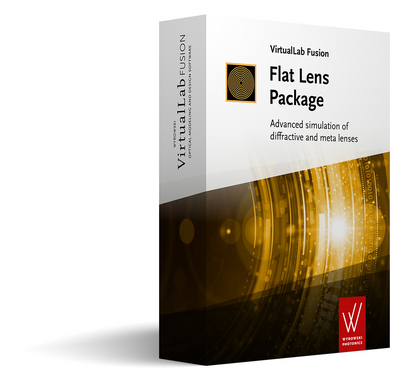 The Flat Lens Package includes all additional features of the old Diffractive Optics Toolbox Gold, i.e. the modeling of diffractive lenses by local linear grating approximation and the modeling of meta lenses by specialized solvers.
The Flat Lens Package can be ordered independently of the Diffractive Optics Package.
Light Shaping Package
The Light Shaping Package allows you the design of cell-array light-shaping elements.
Including mirror cells, prism cells, and grating cells.
AR|VR|XR Package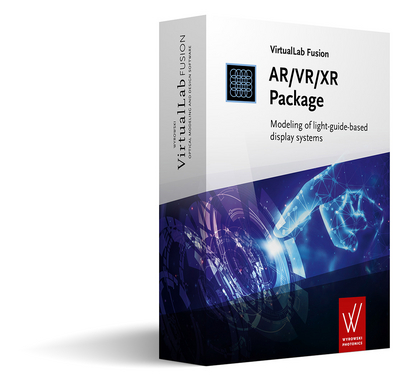 For modeling and designing waveguides (or lightguides) with grating couplers ( i.e. surface relief and holographic gratings), the Light Guide Toolbox has been provided so far.
In VLF 2023.2, the Light Guide Toolbox is renamed to the AR/VR/XR Package which contains all features of the silver and the gold edition of the former toolbox*.
*Note: All users of the previous Light Guide Toolbox silver will automatically receive the new AR/VR/XR Package as well.
Distributed Computing Package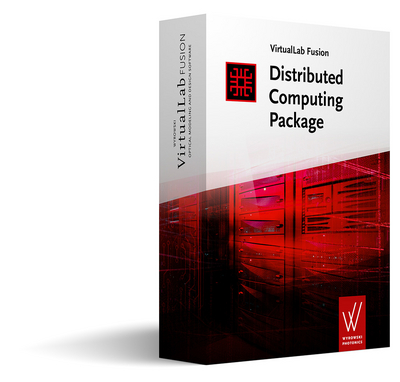 With VLF 2023.2 we release the Distributed Computing Package as a new member of the VirtualLab Fusion product family.
The Distributed Computing Package allows you to use network resources to speed up your simulations.
Your workflow for modeling remains unchanged the time for complex simulations is just shortened.
Buying VirtualLab Fusion
You purchase a perpetual license of VirtualLab Fusion. The price includes 12 months update service for the software. We also offer special licenses for teaching – please contact our sales team.
If you are interested in purchasing our software, please fill out the form.
Trial Version
If you would like to test our softwaren, please fill out our request form.
Limited Features:
Saving of documents to hard disk is disabled. However, support files of light path diagrams can be saved. Those files can be sent to LightTrans for support purposes.
Programming of snippets, programmable components and programmable detectors is disabled. However, snippets, programmable components and programmable detectors provided as part of documents (light path diagrams, parameter run) or in catalogs can be used.
C# modules cannot be executed.
Limited Usage:
Can be started 50 times, each session is limited to 12 hours.
No dongle required.
Limited License:
Special license agreement that excludes commercial usage of results.
Evaluation Version
Full version for final evaluation, typically all toolboxes of VirtualLab Fusion.
Limited Usage:
Typically restricted to 30 days.
Limited License:
Special license agreement has to be signed by the customer. Usage is restricted to evaluation purposes.
Network Version
Available option for VirtualLab Fusion, that is, no limitation and no additional features.
Can be used in a network, that is, the dongle is connected to a server and users can work on remote computers that have to have access to the server via network.
VirtualLab Fusion can be used at as many computers as licenses have been purchased. These computers can run VirtualLab Fusion simultaneously.
Note that when used without a network, the use of VirtualLab Fusion is limited to the computer to which the dongle is connected.