The consideration of physical optics effects, like coherence and polarization, is vital to determine accurately the resolution limit of a given microscopy setup, as is the efficient consideration of vectorial effects, particularly for high-NA systems. VirtualLab Fusion is ready to face those challenges with its fast physical optics concept. The analysis of the samples is carried out rigorously and is cogently included in the overall model of the more complex system. Ray tracing through the system is also possible, the lot aided by an intuitive interface which permits easy switching between the two engines.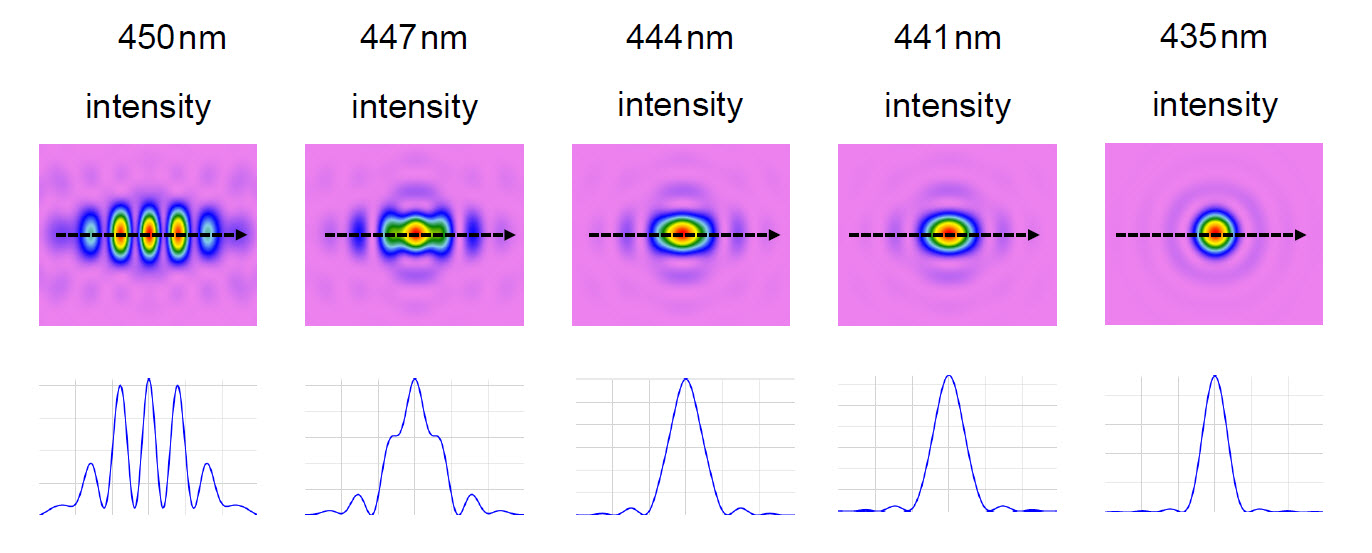 Selected Use Cases
Find detailed technical information in the following selected samples:
A high-NA microscope for imaging of sub-wavelength grating is build up, and the influences from illumination with linear, radial, and azimuthal polarizations is investigated.
Related Information
We invite you to download a trial version of VirtualLab Fusion. Please contact our experts for advice.
Find other samples including technical background information in our download area.