Diffractive lenses are a vital part of numerous optical systems, where they play fundamental practical roles, like
correction of chromatic aberration
aiding system compactness (reduced size and weight)
VirtualLab Fusion is endowed with the necessary tools to enable the far-from-straight-forward simulation of this family of components, yielding both ray and physical optics results.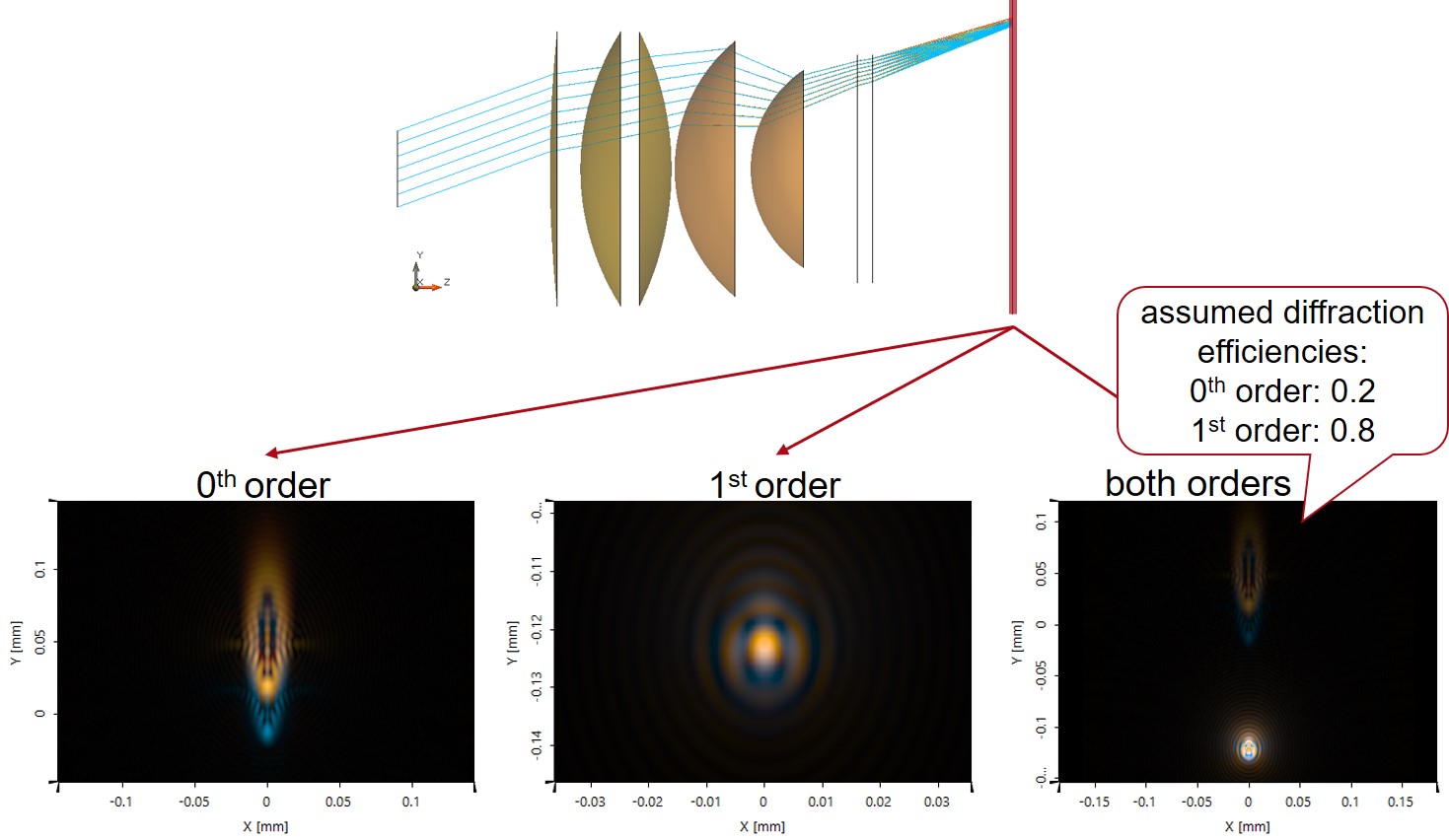 Related Information
We invite you to download a trial version of VirtualLab Fusion. Please contact our experts for advice.
Find other samples including technical background information in our download area.