Multiple reflections at the different surfaces conforming an optical system may create, on purpose or otherwise, additional physical effects of interest worthy of investigation. The simulation of these phenomena requires a cogent non-sequential theoretical basis, like the one included in VirtualLab Fusion. Investigate, through ray tracing and physical optics, the presence of ghost images and other non-sequential effects in your system with VirtualLab Fusion.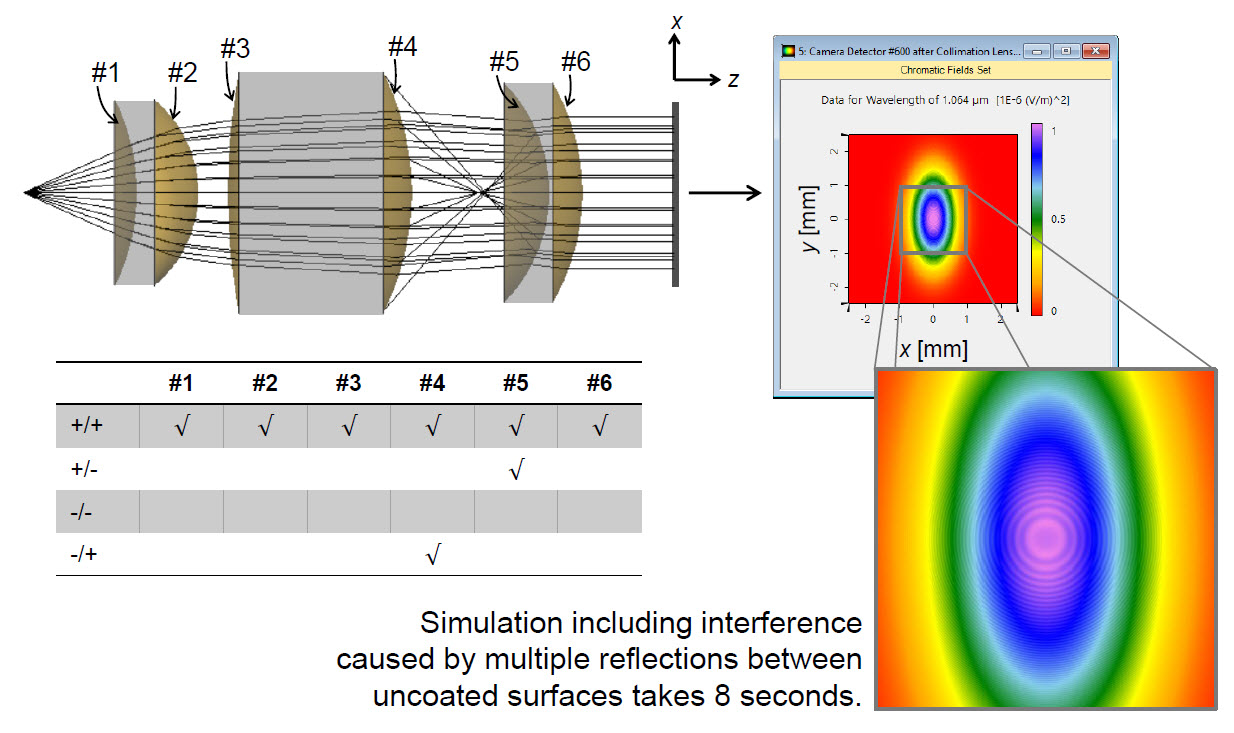 Selected Use Cases
Find detailed technical information in the following selected samples:
Interference fringes in collimated beam are caused by multiple reflections. For perfect AR coating the interference pattern disappears.
We invite you to download a trial version of VirtualLab Fusion. Please contact our experts for advice.
Find other samples including technical background information in our download area.