VirtualLab Fusion Applications, Technology & Workflows
Optical Modeling and Design for Augmented and Mixed Reality with VirtualLab Fusion
10 – 11 July 2023 | 15:30 – 20:00 (CEST)
12 – 13 July 2023 | 08:30 – 13:00 (CEST)

Note: This training will be held twice due to different time zones.
Deadline for Requests: 26 June 2023
Duration and Intended Audience:
4 hours per day | 2 days in sum
Additional 30 minutes technical check on first training day
Technical Environment:
The online training will be implemented with the platform "GoToMeeting".
Detailed technical instructions will be provided to participants in time before training.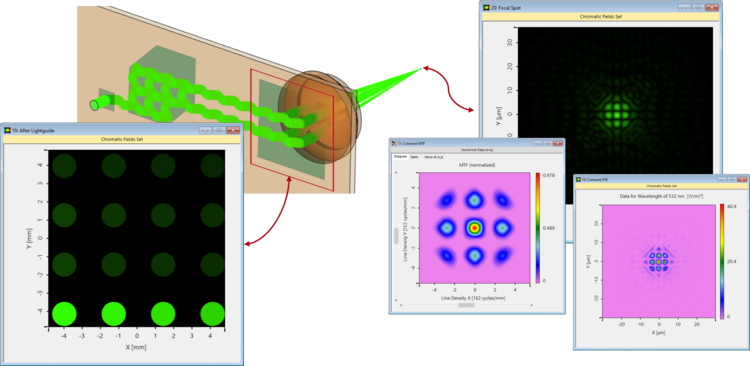 Content
The design of optical devices for augmented and mixed reality (AR & MR) epitomizes the most important challenges in the modeling and design of complex optical systems for modern applications: striking a delicate balance between accuracy and speed, while retaining the flexibility as a user to adjust said balance as necessary.
Complex physical effects (interference, coherence, polarization, diffraction…) all couple together in AR/MR waveguides to influence the final performance of the device. Being able to include all these effects if needed, while ensuring the simulation is as fast as possible, is precisely what the software VirtualLab Fusion offers through its flexible combination of interoperable modeling techniques on a single platform, always with the user retaining full control of the simulation parameters.
Take part in our upcoming online training course to learn the ropes and get the most out of your modeling and design of waveguides for AR & MR applications!

Learning outcomes
Constructing and configuring waveguides with grating couplers for AR/MR applications in VirtualLab Fusion

Controlling the inclusion of key physical effects

Modeling existing designs

Analysis and optimization of gratings as standalone elements

Becoming familiar with our layout design tool (for 1D-1D pupil expansion)

Learning to extract all the potential from our footprint and grating analysis tool (valid for all layouts)

Configuring and optimizing waveguides with grating regions that exhibit smoothly varying grating parameters
Agenda
Day I

Day II

Grating construction

Field solvers for gratings
Specific grating analysis tools
Rigorous modelling examples

Gratings in optical systems

Grating design/optimization
Metagrating examples
Please note: Halfway through each day there will be a short break. The organization of the time during the training will be adjusted on the spot, as it depends on the dynamics of the group on the day.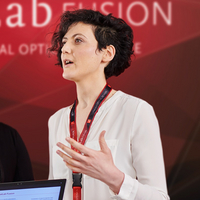 Olga Baladron-Zorita
Senior Optical Engineer

Olga Baladron-Zorita is employed as a Senior Optical Engineer at LightTrans International. Among other tasks, she conducts webinars and training courses based on VirtualLab Fusion.